John DiBiase is a freehand portrait artist from the United States, and has been drawing for most of his life. Inspired at a young age by the concept artwork for the 1993 blockbuster movie, Jurassic Park (by artist Mark "Crash" McCreery), John has had an insatiable love for drawing ever since.
Without previous training, but relentless practice, DiBiase decided to take art classes throughout high school and as an Advertising/Design major at Northampton Community College in Bethlehem, PA (where he graduated with an Associates Degree in his major).
After college, John had shelved most of his artistic pursuits to focus on other things, including starting a family. But in early 2011, his passion for art was rekindled and he made the decision to draw every single day – even if only for a few minutes – to try to further develop his craft. The following year, he opened his first online shop to sell prints of his artwork, as well as some of the original drawings.
In the summer of 2017, John began contributing sketch card work for Topps, and has contributed original drawings to multiple series, including many Star Wars sets, their Major League Baseball Canvas Collection, and Netflix's Stranger Things.
Through social media, DiBiase's work has garnered the attention of well-known celebrities like Wonder Woman's Gal Gadot, LOST's Josh Holloway and Evangeline Lilly, Guardian of the Galaxy's Zoe Saldana, Quantum of Solace/Oblivion's Olga Kurylenko, Thor's Jaime Alexander, and The Office's Melora Hardin, among others! John has also had the pleasure of sharing his artwork with celebrities at conventions and events, including Jeff Goldblum, Zachary Levi, Dan Aykroyd, Christopher Lloyd, Billy Dee Williams, Ernie Hudson, Richard Dean Anderson, Amy Acker, Karen Gillan, Frank Welker, Peter Cullen, Ellie Kemper, Wayne Knight and many more.
Currently, John and his wife Amy reside in Bethlehem, PA with their son Will, and is still feverishly making new freehand drawings when he isn't busy working on the ever-growing Jesusfreakhideout.com, which he started in 1996.
Prints of many of his recent works can be purchased at www.JohnDiBiaseArt.com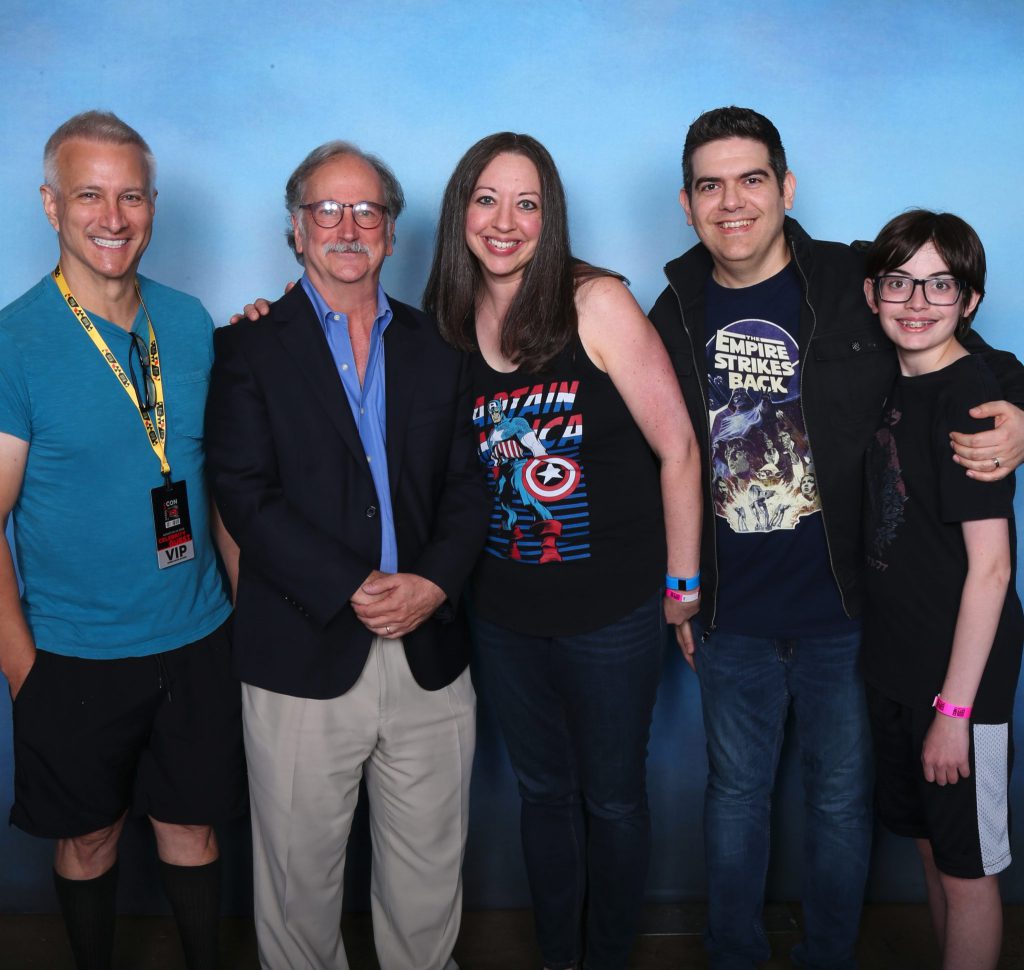 Bronson Pinchot (Balki) and Mark Linn-Baker (Larry) of Perfect Strangers, John's wife Amy, John, and their son Will (Summer 2022)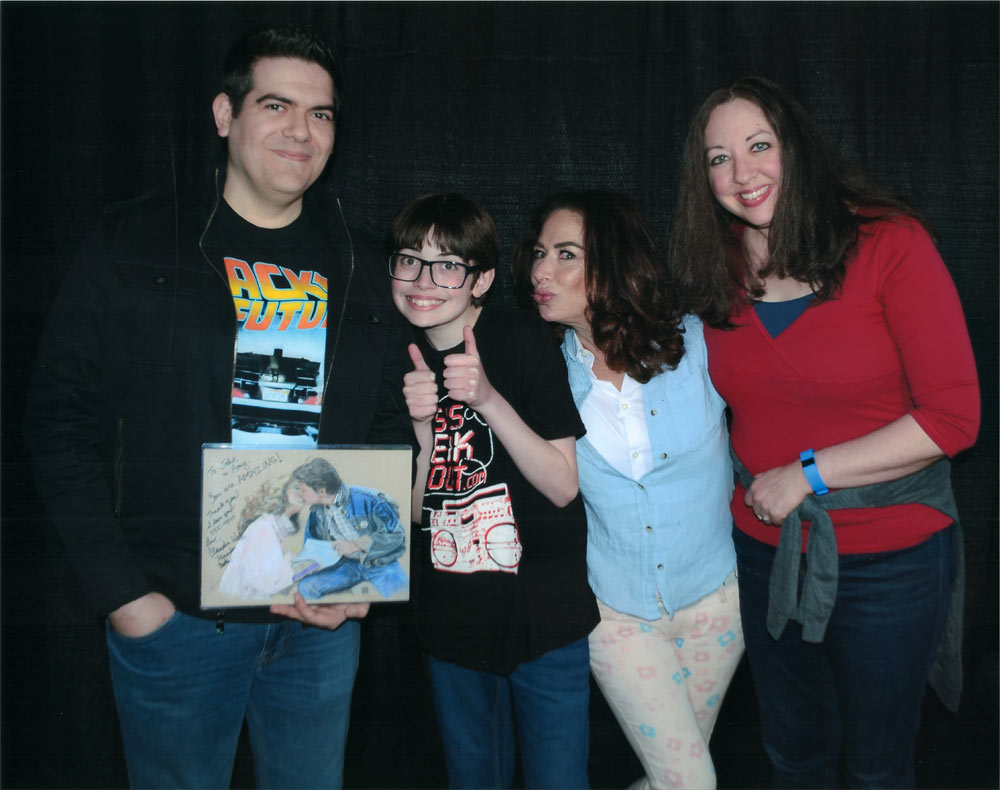 John, his son Will, Claudia Wells (Jennifer Parker from Back to the Future), and John's wife Amy (Summer 2022)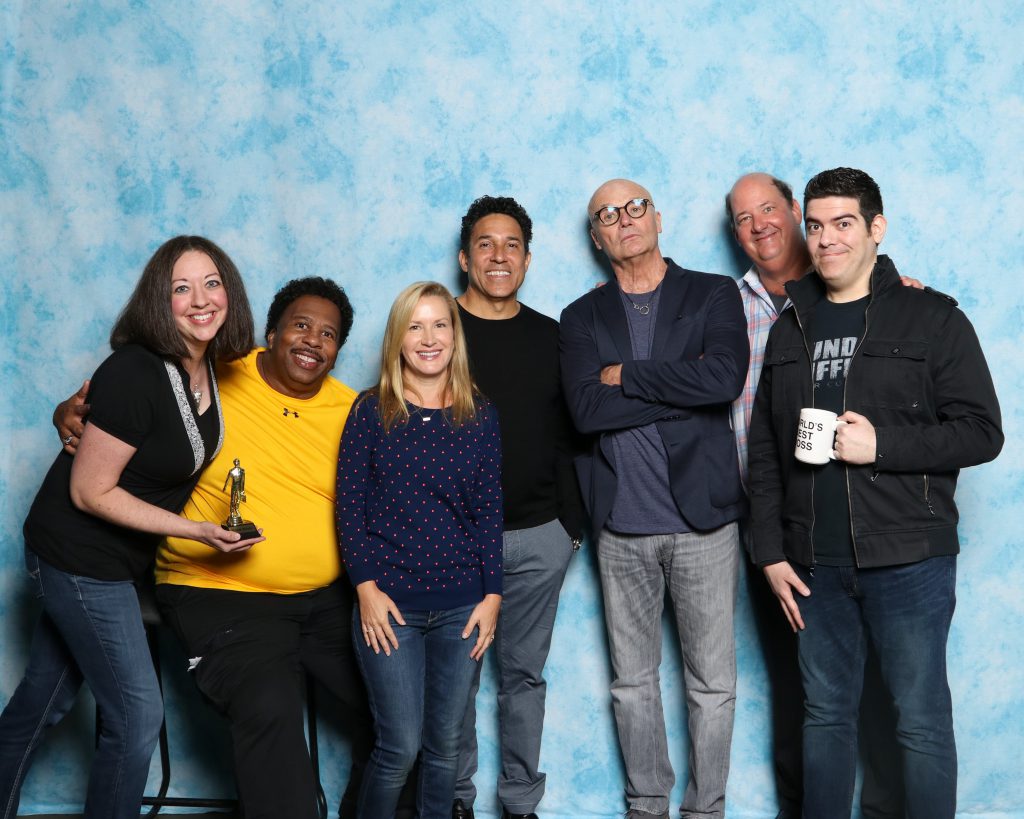 John's Wife Amy (Left), Leslie David Baker (The Office), Angela Kinsey (The Office), Oscar Nunez (The Office), Creed Bratton (The Office), Brian Baumgartner (The Office) and John (2018)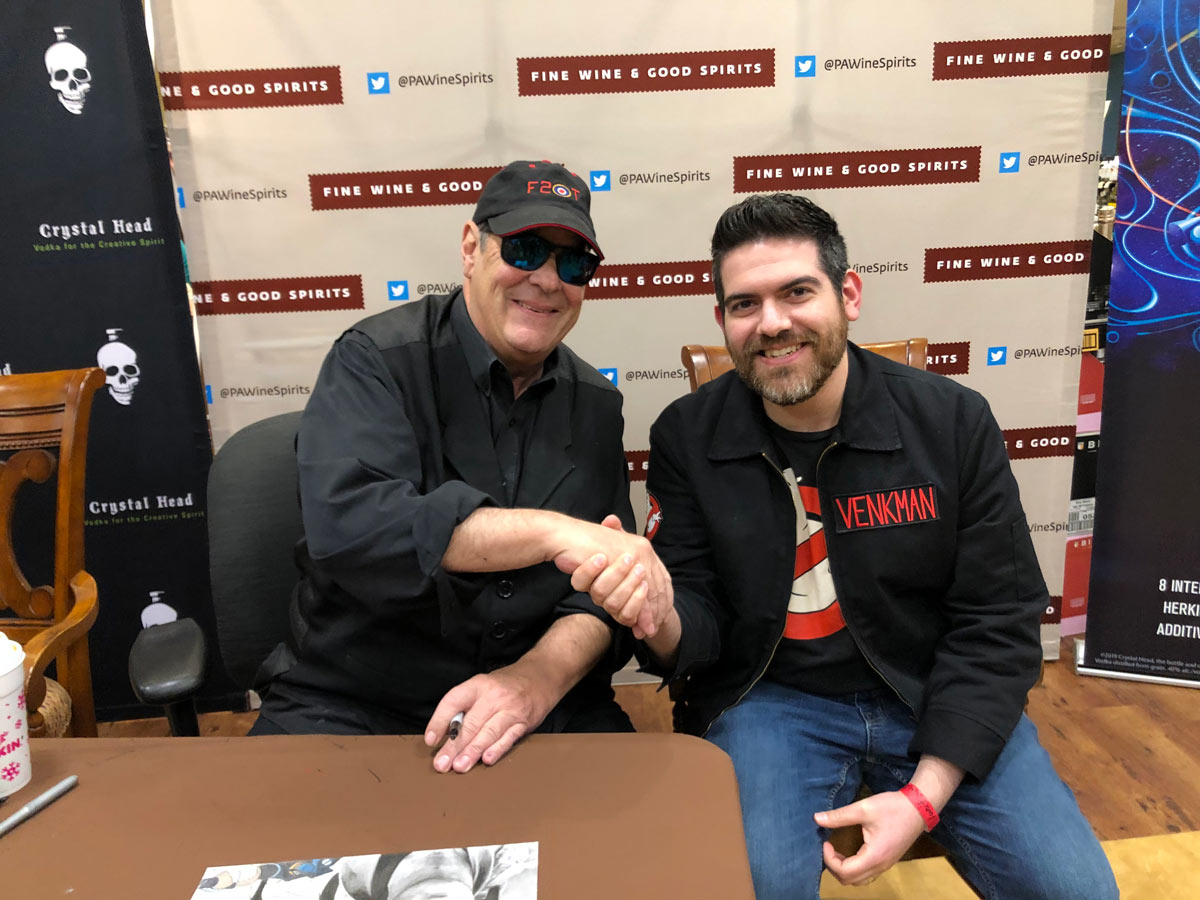 Dan Aykroyd and John (November 2019)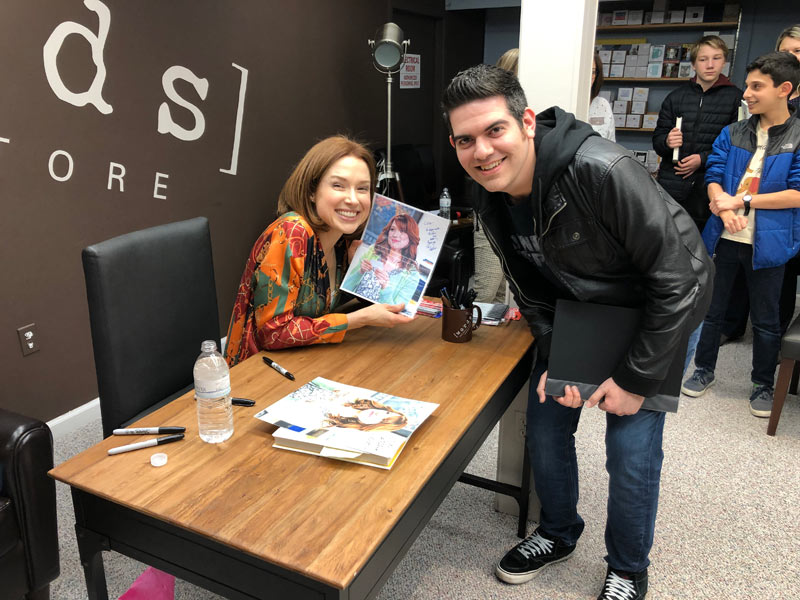 Ellie Kemper (The Office) and John (2018)
John, Amy Acker (Person of Interest) and John's wife Amy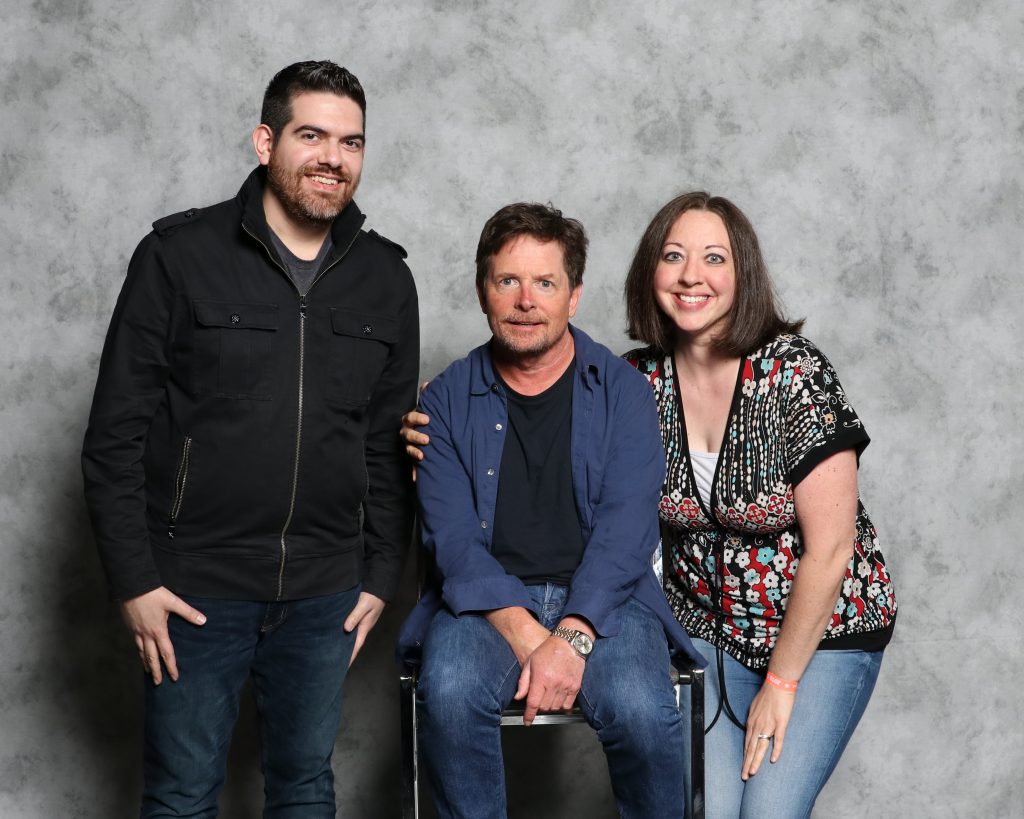 John, Michael J. Fox, and John's wife Amy (2018)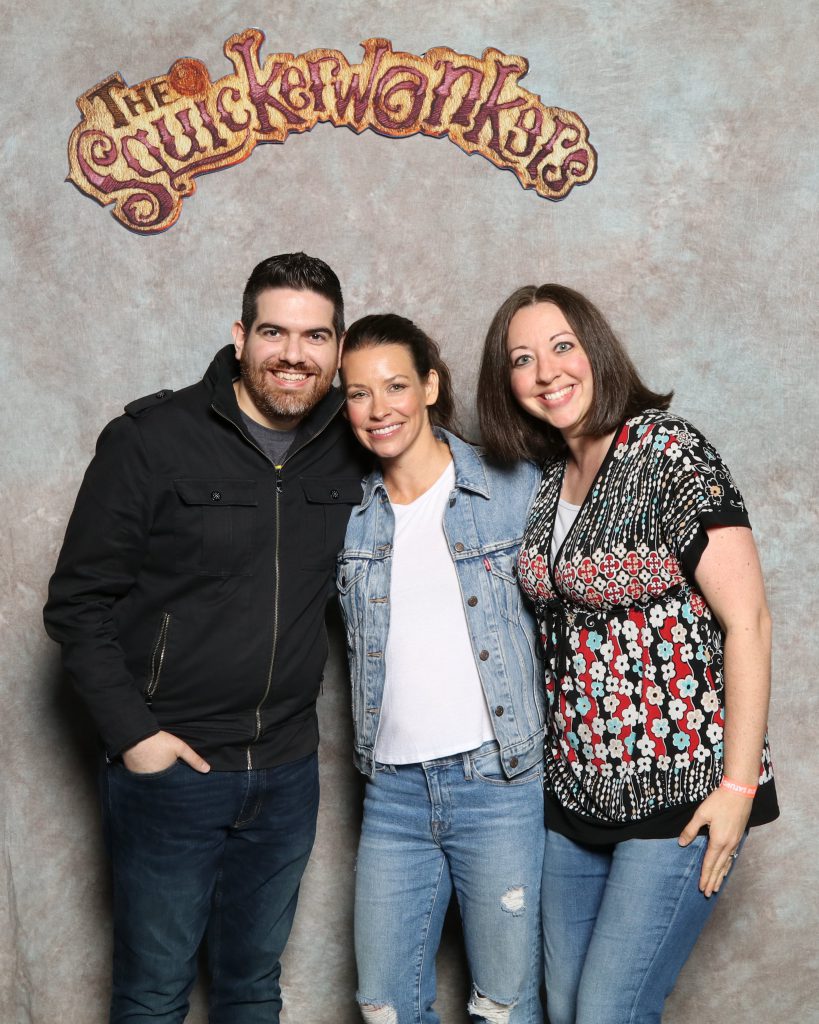 John, Evangeline Lilly (LOST, Ant-Man & The Wasp / Avengers: Endgame) and John's wife Amy (2018)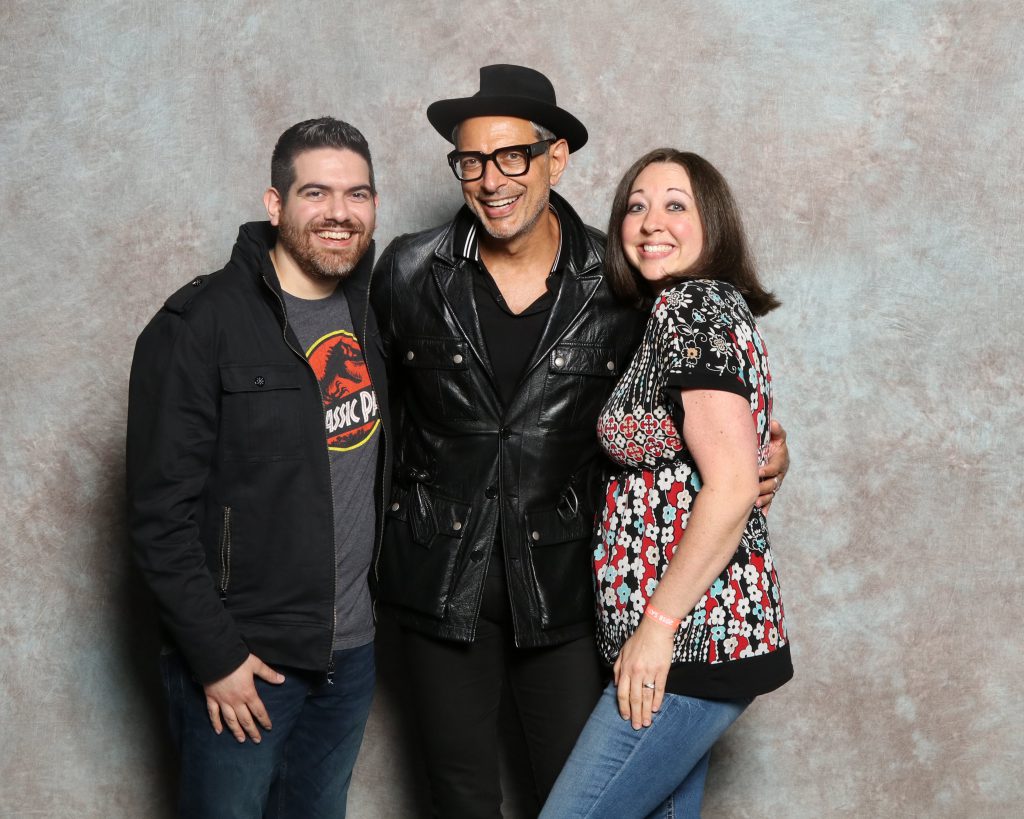 John, Jeff Goldblum, and John's wife Amy (2018)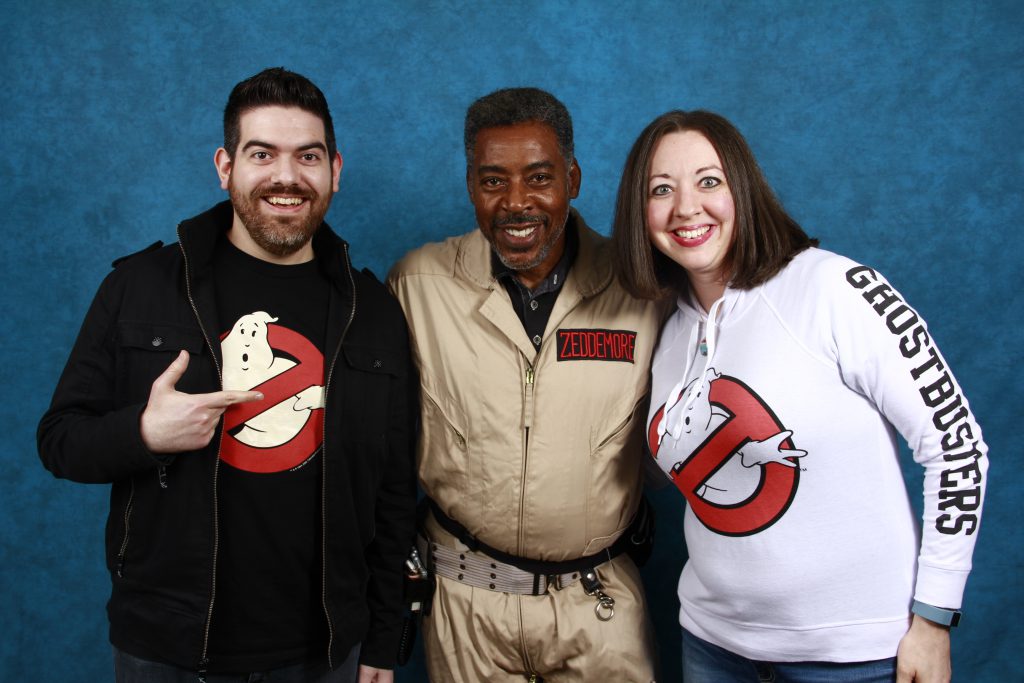 John, Ernie Hudson (Ghostbusters), and John's wife Amy (2018)