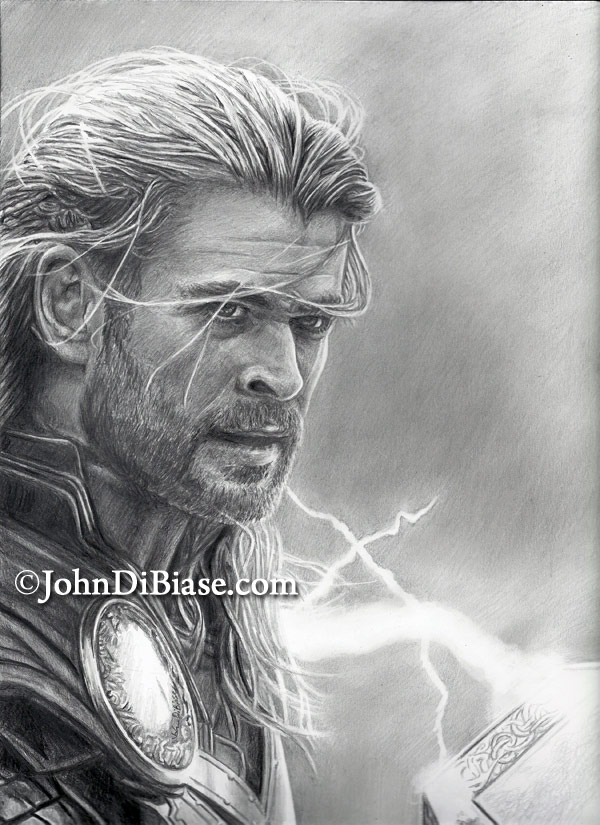 I recently did a new drawing of Loki and thought it only fair to do a new one of Thor (with more detail than the first drawing). See, when drawing freehand — for me, at least — I have some problems with laying out exactly how the proportions will go and how the drawing will fit on the page. I'd actually hoped to get more of Thor's body and cape in the drawing. But, alas, I guesstimated wrong… so what I ended up with was a big empty space on the right. I wasn't sure whether or not to leave it blank but then I decided to give putting his hammer there a shot… I must admit I'm glad I did.
I worked on this one from November 19 – Nov 25, 2013.
Etsy link for prints:
https://www.etsy.com/listing/170712415/drawing-of-thor-chris-hemsworth-from?