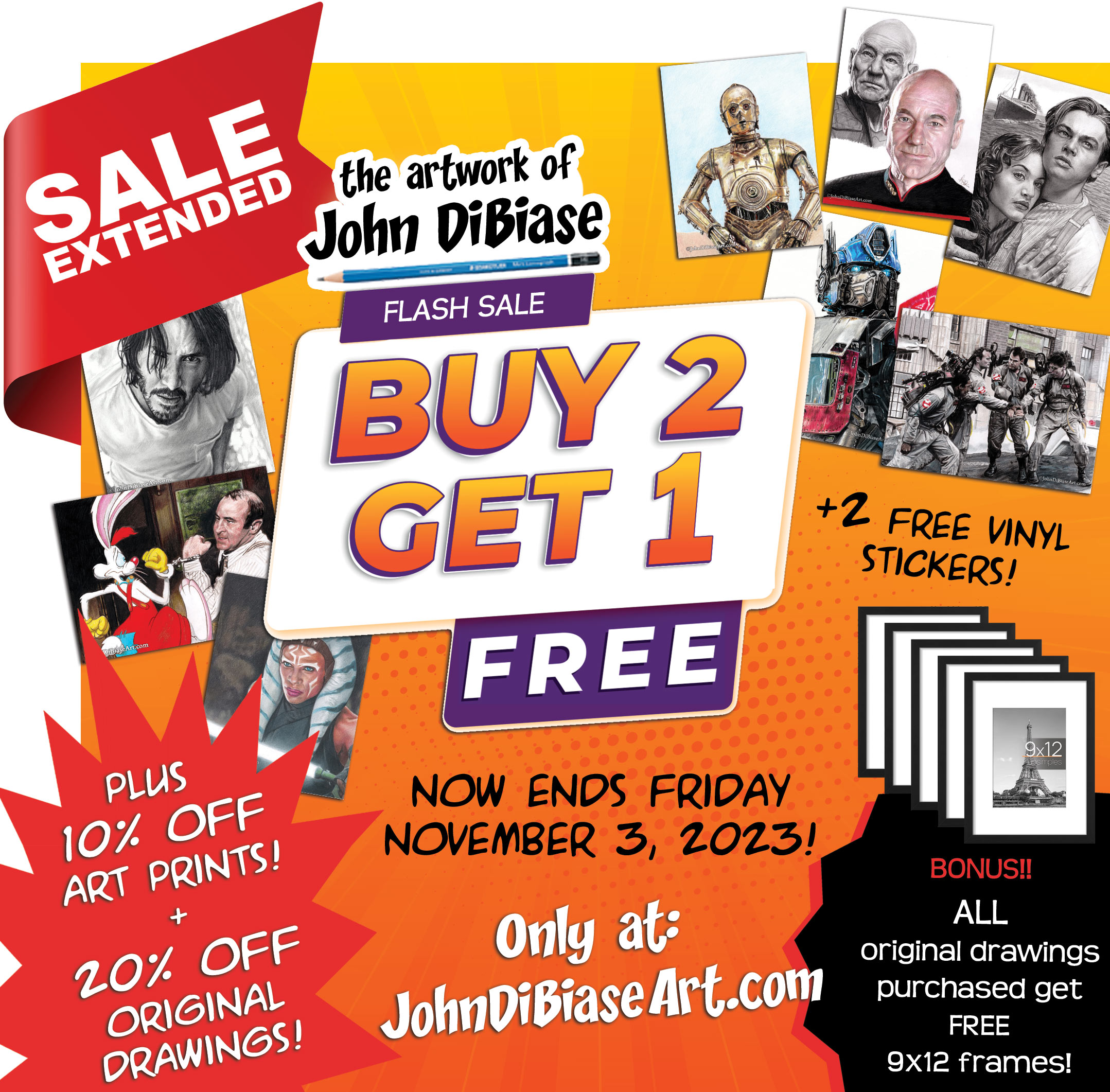 My major art sale has been extended thru Friday AND leveled up! Everything in the shop is Buy 2, Get 1 FREE – plus all sales get TWO free vinyl stickers now. Everything is ALSO 10% off and original drawings are now all 20% off! Sale has an absolute end this Friday, Nov. 3 — this will be the biggest deal you'll see this year.
— only at
www.JohnDiBiaseArt.com
Thanks for the support, Friends!