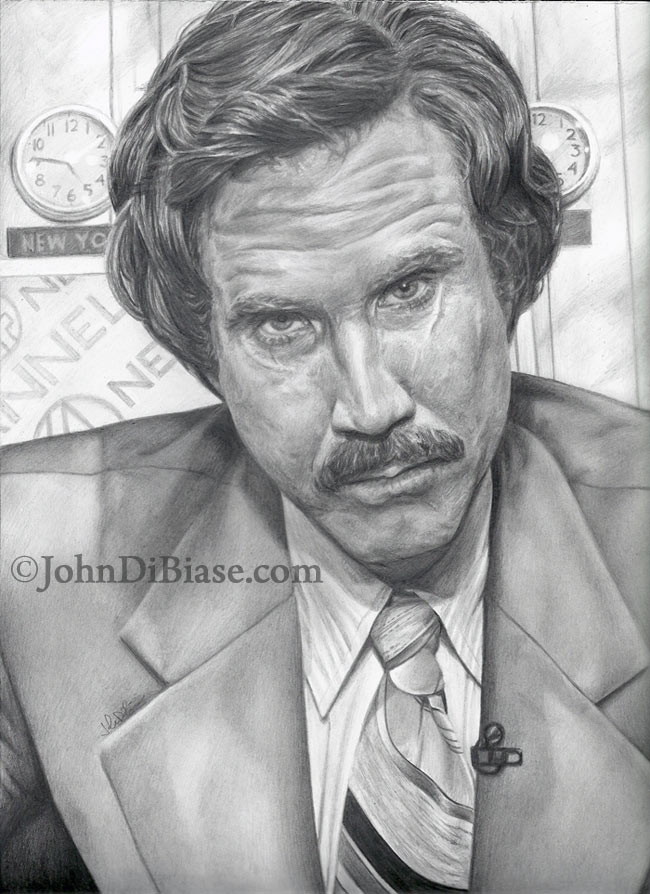 I hate drawing backgrounds. However, I realize drawing backgrounds is a good practice and usually makes drawings look more complete.
I've been drawing a portrait since July 1st that I keep putting aside because really all that's left is a striped shirt and a leafy background. Yeah, this isn't that drawing, but the funny thing is, Ron Burgundy is the third drawing I've done SINCE starting this other as-yet-still-unfinished drawing. But I INTEND to finish that other drawing next…
But Ron has definitely needed to be done and I couldn't resist this unnecessarily serious pose of him leaning over his desk. This drawing was done completely in pencil.
Etsy link to purchase prints:
https://www.etsy.com/listing/157994059/drawing-print-of-will-ferrell-as-ron
Etsy link to purchase original drawing:
https://www.etsy.com/listing/204879077/original-drawing-of-will-ferrell-as-ron