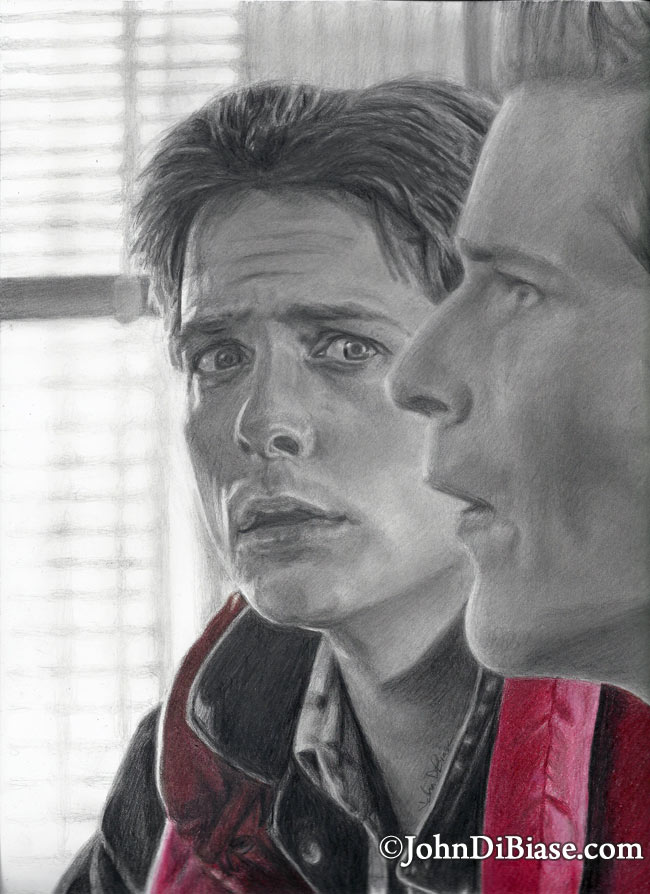 While looking for a good photo of Christopher Lloyd online to draw, I ended up taking a screenshot of one of my favorite scenes in Back To The Future to consider drawing later on. I decided to make it my next project and also decided to return to the graphite / colored pencil hybrid by coloring his vest with Prismacolor colored pencils. I'm mostly happy with the end result (and decided to hang it next to my office 🙂 )
Etsy link for prints:
https://www.etsy.com/listing/178915110/drawing-print-of-michael-j-fox-as-marty?